Bern Open 2024
The Bern Open 2024 will take place from the 19th - 21st of April 2024 in Bern city. It's a great occasion to compete with teams from all over Europe and to experience the charismatic capital city of Switzerland.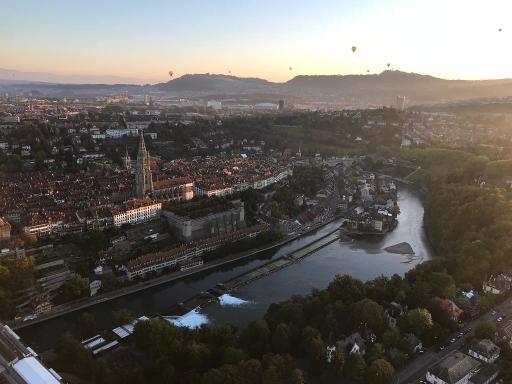 Two days full of lacrosse in the heart of Switzerland

Possibility to compete with teams from all over Europe

World heritage listed old town of Bern right around the corner

Accommodation next to the sports ground if wanted

Pasta dinner on Saturday night with all the teams

Players parties on Friday and Saturday night

To register your team or pickup player, please fill out the registration form at the link below:
https://forms.office.com/e/vcD40F4rrX
Event summary
Friday – 19th April
Greet and Meet and Welcomeapéro (from 5pm on)
Saturday – 20th April
Pasta dinner and afterwards Players-Party
Sunday – 21st April
Playoffs and Finals (Finals around 3pm)
Victory ceremony
Sport ground
The sport ground is a 10min bus ride out of the city centre. Two turf fields right next to eachother with a heated tent to relax and get some food during your break. If your into sports and hockey you might be lucky to catch a game in the best attended Hockey Stadium of Europe with an insane atmosphere.
You will also find:
Game fields
Food and beverage tent organized by us
Accommodation (dormitory)
Toilets/Showers
ATM
Close by shopping mall
Getting there
Mingerstrasse 12, 3014 Bern
Public transportation
You can get to the event site with public transportation in about 15 minutes. Tram Nr. 9 (Towards Wankdorf Station) from the Bern main station until the stop "Wankdorf Center".
By car
The location is just a few hundred meters next to the Wankdorf intersection. Leave the highway at Wankdorf and follow the sign «BERNEXPO».
Map
Accommodation

Take the chance and stay one or two nights in a unique accommodation. The accommodation is a civil defence facility directly under the field. This means that on Saturday and Sunday morning you only have to roll out of bed and then you are almost on the field. If you choose the civil defence accommodation, you will get a big room with lots of beds, shared toilets, and showers. It's a once-in-a-lifetime experience you can't afford to miss!
Tournament fee
We have three different packages for each the players and the coaches/fans which you can choose from:
Each team must pay a deposit of 200€ to complete registration: Everything else we will sort out at a later point.

Players
Tournament Player (2 nights)

Registration fees: CHF 120.00 / per player
Included:
Tournament fee
2x overnight stays in civil defence facility
2x breakfast
1x pasta dinner
Admission to heated tent and to the players' party
Tournament Player (1 night)

Registration fees: CHF 80.00 / per player
Included:
Tournament fee
1x overnight stay in civil defence facility
1x breakfast sunday
1x pasta dinner
Admission to heated tent and to the players' party
Tournament Player (WITHOUT overnight stay)

Registration fees: CHF 40.00 / per player
Included:
Tournament fee
1x pasta dinner
Food/drinks at reasonable prices
Admission to heated tent and to the players' party
Non Players


Tournament Fan (2 nights)

Registration fees: CHF 120.00 / per fan
Included:
2x overnight stays in civil defence facility
2x breakfast
1x pasta dinner
Admission to heated tent and to the players' party
Food/drinks at reasonable prices
Lacrosse & Fun
Tournament Fan (1 night)

Registration fees: CHF 70.00 / per fan
Included:
1x overnight stay in civil defence facility
1x breakfast sundays
1x pasta dinner
Admission to heated tent and to the players' party
Food/drinks at reasonable prices
Lacrosse & Fun
Tournament Fan (WITHOUT overnight stay)

Registration fees: CHF 40.00 / per fan
Included:
Tournament fee
1x pasta dinner
Admission to heated tent and to the players' party
Food/drinks at reasonable prices
Lacrosse & Fun
The city
Figure out what's to explore in Bern: https://www.bern.com/en/things-to-do
The hosts
Bern Titans Lacrosse
www.instagram.com/bernlacrosse
www.facebook.com/bernlacrosse